Shailendra Singh (Image source: thenewsminute.com)
Like many stories of its nature, this one begins anonymously on social media. On March 16, an unidentified person on Instagram's Women of the Wild India handle posted allegations of a "history of sexual harassment" against Shailendra Singh, a top wildlife conservationist and the director of the Turtle Survival Alliance India (TSA India), a non-profit that works to conserve and protect wild tortoises and freshwater turtles under the Wildlife Conservation Society.
Like many stories of its nature, that first revelation paved the way for similar accusations against Singh by at least three other women who used their names.
Like many stories of its nature the complaints by multiple women go back several years signalling a culture of impunity and silence.
Within four days, the original post had gathered 302 comments and over 1,100 "likes".
Others detailed a toxic, misogynist working environment with details of sexual harassment by Singh.
A wildlife conservationist wrote about her time as a 20-year-old volunteer in 2016 when the director molested her. Another volunteer, spoke of an incident at a new year's eve party at the director's house. And a third spoke of working at a remote facility where she literally had to beg for a toilet, was yelled at and abused in public until she went into depression and had to seek therapy.
Three days later on March 19, TSA's chair of equity, diversity and inclusion, Heather Barrett finally responded: "We take this very seriously. We understand that there is a current investigation in India, compliant with Indian laws, and we await the results and will be prepared to take appropriate action." It is not clear which of the complaints is under investigation.
On March 20, the National Commission for Women chairperson Rekha Sharma wrote to the Uttar Pradesh police to ensure a fair and time-bound investigation.
For now, Shailendra Singh has been removed as director of TSA, India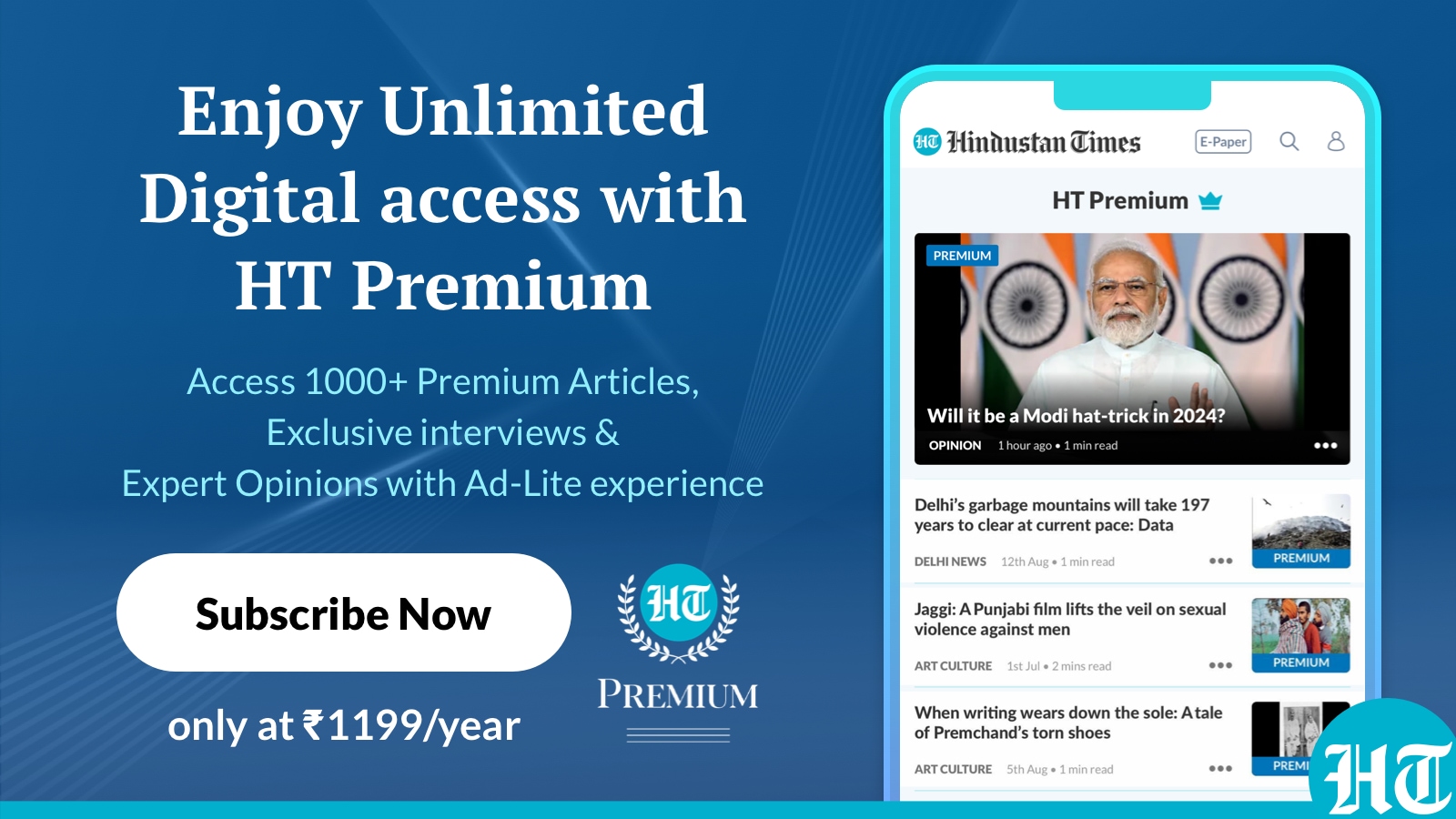 Cut off and isolated
"Women in wildlife conservation typically work in remote, isolated areas, in field conditions where toilets are not available, sometimes not even separate rooms, and it's common for a woman to find herself in an all-male team," writes independent environmental journalist Bahar Dutt in The News Minute.
[Read Bahar Dutt's story here]
The allegations by at least four women against Singh reflect the first time the Indian wildlife conservation sector has been hit by MeToo accusations.
(Image source: sanctuarynaturefoundation.com)
Women wildlife conservationists are most of the time "at the mercy of men", Dutt told me on the phone. "Most of the time cell phones don't work in remote forest areas and there is nobody they can call for help."
Ever since the TSA India #MeToo story broke, Dutt says she has been besieged by messages by women sharing stories of abuse. TSA India could be just the tip of the iceberg, she says.
But shocking as these allegations are, the silence by TSA despite knowing about them since at least 2020 is inexplicable.
Dutt reports that Lonnie McCaskill, a TSA board member and advisor to TSA India, wrote in an August 2020 email: "I've tried on each occasion to follow up and tried to get this [sexual harassment allegations] addressed but to date have not succeeded in getting the attention I feel it warrants."
So, why did it take an Instagram post in March 2023 for TSA to react and respond?
The answer perhaps lies in the culture of impunity that allows workplace sexual harassment to continue. Although organisations have scrambled to set up POSH (prevention of sexual harassment) committees that are mandated by law, the gap lies in intent.
Cracks between the law and reality
In 1997, the Supreme Court passed the landmark Vishakha judgement that for the first time issued "guidelines" around preventing sexual harassment. But, it said, it was Parliament's job to enact an appropriate law.
It actually took 15 years for Parliament to enact that law which it did in 2013 in the wake of public protest against the December 2012 gang rape in Delhi.
(Image source: Culturetrip.com)
Then in 2018, Indian actor Tanushree Pandey gave an interview to an entertainment channel where she spoke about a 10-year-old incident when she walked out of a film set after refusing to enact an intimate dance step with Nana Patekar. As she tried to leave, her car was surrounded by dozens of angry goons who threatened her and deflated her car tyres.
The old video of Pandey in her car being attacked quickly went viral and lit the spark of outrage as dozens of women came forward on social media with accounts of their own sexual harassment at work, often with screenshots of propositions and lewd messages by male colleagues and bosses.
Amongst those named was MJ Akbar, then a minister in the Narendra Modi government, who was named by at least 20 women. Akbar stepped down from his post and filed a criminal defamation case against one of his accusers, Priya Ramani who eventually won in a trial court. Akbar has filed an appeal against the verdict in the Delhi hight court.
[I wrote a chapter about India's MeToo movement in Saurabh Kirpal's book, Sex and Supreme Court]
A systemic problem
The accusations against TSA's Shailendra Singh come as grim reminder of the heavy-lifting that remains.
All the women I have ever spoken to about workplace sexual harassment have one thing in common: They do not want to lose their jobs or mess up their careers. When they do speak up or complain, it is usually the last step, one that is taken simply because they want the harassment to stop.
I can think of three reasons why workplace sexual harassment continues despite the law.
The first is the imbalance of power between powerful male bosses and subordinate women employees. Women who complain can often face hostile work environments. Even when they quit, they are threatened with unfavourable reviews. "If you end on a bad note," states the first complainant against Singh, "they make sure they bad-mouth you at each and every opportunity."
Illustration by Prajna Ghosh | ThePrint
At the Kalakshetra Foundation in Chennai, a senior teacher accused of sexually harassing students was on March 19 given a clean chit by an internal committee headed by the director, reports The Print. Students and staff are under a gag order that prevents them from discussing the events of December 2022 after a former director published details of the abuse online. That post has since been deleted.
Second, is that by speaking up, women place themselves under the spotlight of public scrutiny: Why did she speak up? Why after so many years? What is her ulterior motive? Was she, perhaps, passed up for a promotion? It's a trial that would daunt most, if not all.
And third is the knowledge that to pursue a legal course of action, it is the individual woman who must consider the cost and time of retaining a lawyer. There must be substantial proof of the harassment – something that often takes place behind closed doors. And she must have immense powers of patience and perseverance to navigate India's notoriously tardy legal system.
"We need better support structures," Dutt says. This would include more women in the field, more women in leadership positions, and better education of women on how they can protect themselves and of their rights in law.
And zero tolerance by organisations against predatory men.
In numbers
7,093 is the number of women personnel serving in the Indian army as on March 1. Of these, 6,993 serve in the Army Medical Corps, dental corps and military nursing service while 100 serve in other ranks.
Source: Minister of state for defence Ajay Bhatt
Names matter
Former Indian hockey captain Rani Rampal has become the first woman in the sport to have a stadium named after her. The MCF Rae Bareli Stadium is now the Rani Girls Hockey Turf.
All over the world, when stadiums are named for women, the choice tends to favour those in power or heads of state: Indira Gandhi, Queen Elizabeth II and even Eva Peron.
Of the 6,000-odd football stadiums around the world, just 10 are named after women. In 1981, Stadion Veldwij was renamed Fanny Blankers-Koen Stadion in honour of one of the Netherland's most decorated and beloved Olympic athletes.
And, of course, there's Show Court One in Melbourne, Australia that was renamed Margaret Court Arena as a tribute to Australia's most successful woman tennis player. But the renaming in 2003 was not without controversy with Martina Navratilova and John McEnroe protesting because of Court's opposition to LGBTQ rights
Love, "love jihad" and politicians
(Image Source: TOI)
Cutting across party lines, MLAs from the BJP and Congress in Gujarat have asked for the law to be tweaked so that couples who wish to have "love" marriages must first get the assent and signature of their parents.
"Marriages solemnised without the consent of parents add to the crime rate in the state," BJP MLA Fatehsinh Chauhan said in the state assembly. If such marriages were registered with the consent of parents, the crime rate would come down by 50%, he claimed. Sadly, no data was presented to back his claim but that didn't stop Congress MLA Geni Thakore from adding that an amendment in the law would "save the lives of thousands of girls".
Elsewhere in Maharashtra, deputy chief minister Devendra Fadnavis has called for new laws on inter-faith marriages alleging that there appeared to some sort of design behind "love jihad". Women and child development minister Mangal Pratap Lodha had said on March 8 that there were 100,000 "love jihad" cases. In December, his ministry had set up a committee to probe interfaith marriages. But the commissioner of women and child development confirmed that not a single complaint has been received by the panel so far.
News you may have missed
Delhi's rape horror
In separate incidents two children, one aged 10 and the other aged 11 were raped by a peon in a municipal school and a security guard in Delhi and Gurugram. The 10-year-old was reportedly lured away from school by the peon who sedated her and then raped her with three others. In Gurugram, the child was raped by the guard while on her way to her uncle's house.
According to the National Crime Records Bureau, 97.1% of all reported cases of child sexual abuse in 2021 involved offenders known to the child.
Bilkis Bano to get her day in court
A new Supreme Court bench comprising justices KM Joseph and BV Nagarathna, will hear on March 27 a clutch of petitions against the Gujarat government's decision to grant remission to 11 people convicted and sentenced to a life term for gang-raping Bilkis Bano and murdering her family members during the 2002 Gujarat riots.
In November, Bilkis Bano had filed a plea in the apex court challenging the Gujarat government's decision. A bench was set up to hear the matter but in December Justice Bela M Trivedi recused herself from it. Ever since, the case has been in limbo.
…And the good news
Calling it the "biggest cash transfer scheme implemented by any state government in the history on this country," the DMK-led government in Tamil Nadu has launched a programme which will transfer 1,000 a month to women in eligible households. With a budget allocation of Rs 7,000 crore, the scheme will benefit as many as 5.8 million women in the state and will be launched on September 15, the birth anniversary of DMK founder CN Annadurai.
Field notes
An unspoken truth
When we talk about "domestic violence", the inference most often is that "domestic" refers to women's marital homes and the perpetrators of this violence are the husband and in-laws.
During the pandemic, surveys and research from various states established that the number of married women calling for help was unusually high. But at Shakti Shalini's helpline and women's shelter home in Delhi, an unexpectedly large number of single women who were facing violence at the hands of their birth family, or natal kin – parents, siblings, uncles – also reached out.
A new study of calls made between 2020 and 2021 to Shakti Shalini, a non-profit that has supported survivors of sexual and gender-based violence since 1987, documents that 45% of calls were by survivors who were unmarried and lived with their natal families. Another 10% were in live-in relationships.
"Given the imposition of nation-wide lockdowns and social distancing measures, these single women had no alternative safe space to turn to. They were locked in, 24 hours, in abusive environments. The government's heavily publicised, pandemic-prevention public message – 'stay home, stay safe' – was not viable for them."
Through in-depth interviews with 20 women, the report Unkahi (literally meaning the unspoken) finds that single women faced the same trauma as married women who were locked at home with their abusers, but a key difference is the social outlook and response towards the abuser: A woman who complains against her marital kin might still gain sympathy, but there is next to no public support for a woman who complains against her parents or natal kin.
Although the report talks about natal violence during the pandemic, the interviews paint a portrait of discrimination, parental policing, other restrictions and forms of violence that continue well beyond the pandemic.
Read the Shakti Shalini report here.
The long(ish) read
So much of what Mira Sethi writes about Pakistan's, Aurat March, a defiant act of self-assertion with women chanting "mera jism, meri marzi" could be said about India: the universality of sexual harassment, the resistance and the utter panic this creates amongst the patriarchs.
Read her New Yorker piece here.
AROUND THE WORLD
In London, an independent review commissioned after a young woman was raped and killed by a serving police officer in 2021, has found that London police has lost the confidence of the public because of its deep-seated racism, misogyny and homophobia, reports Reuters. With 34,000 officers, the city's metropolitan police service is Britain's biggest police force and must "change itself" or risk being broken up, the report published on Tuesday said.
In Uganda, where same-sex relations are already a crime, law makers have cleared a new "anti-gay" bill with enhanced punishments including the death penalty for anyone engaging in gay sex and 20 years in jail for merely identifying as gay. The bill follows "months of hostile rhetoric against sexual and gender minorities by public figures in Uganda, as well as government crackdowns on LGBT-rights groups," Human Rights Watch says.
In California, senator Aisha Wahab has introduced a bill that would ban caste-discrimination. If passed, it would make the state the first in America to specifically ban it. Just weeks earlier Seattle became the first US city to ban caste-based bias. Read Dhrubo Jyoti's report here.
In Somalia, as many as 43,000 people, half of them children under five, are estimated to have died amidst the country's longest drought on record last year, according to a new report by the country's ministry of health and human services, WHO and UNICEF.
Before I go, don't forget to tune in to witness history tonight at the first-ever Women's Premier League final between Mumbai Indians and Delhi Capitals at Brabourne Stadium. The WPL has been hailed as the most transformative competition ever seen in women's cricket.