On Thursday, Prime Minister Narendra Modi was speaking at a conference of state labour ministers in New Delhi.
"The future needs flexible workplaces, a work-from-home ecosystem and flexible work hours," he said. These, he added, are "opportunities for women's labour force participation."
To my mind, no prime minister has ever openly acknowledged India's two-decade-old crisis in women's employment. It's a crisis that puts us barely ahead of Saudi Arabia in terms of the percentage of women who have jobs or are looking for work.
Modi did not make a direct reference to what has been one of the world's most rapid declines in women's workforce participation. Nor did he touch upon reasons why Indian women have been quitting paid work in droves. Still, just acknowledging the problem is a start.
Araam karo
Between 2004 and 2020, 46 million women (roughly the population of Malaysia) quit paid work. This happened at a time when more women were getting educated, when fertility rates were falling and when the post liberalisation era was creating newer job opportunities. So, at a time when you'd imagine more women would be getting jobs, they were actually logging out.
It was a mystery. But apart from a few economists, there has been radio silence, more or less, from politicians, policy-makers and, until Covid, even media.
In 2017, when I began a year-long series of articles to understand why women were quitting paid work, most people were taken aback. "But you see women everywhere. Are you sure they are dropping off the labour force? You must be mistaken," was the sort of response I invariably got, at least from non-economists and lay people.
Imagine what would have happened if men in such large numbers had lost jobs.
Protests. Bus burning. Rail roko. Mayhem. Fall of government.
But when women lose jobs, they disappear quietly into their kitchens. Nobody says, "How terrible." For many families, it can even be a matter of prestige that 'their' women don't need to work and can relax, araam karo, at home and focus on their true calling of bringing up model children and making sure their husbands and in-laws are well looked after.
Coronavirus changes the conversation
First, it brought with it the reality of domestic work and the disproportionate burden on women. Locked down at home with their wives (and minus domestic helpers), I think men saw for the first time just what it took to run a house, keep it clean, put food on the table, supervise the kids' homework.
Research by economist Ashwini Deshpande found that in the early days, men chipped in far more than they had ever done before. Sadly, by the end of the year, it was back to the usual this-is-women's-work nonsense.
Yet, if there's a silver lining, it's that we are talking more vocally than before about the assumptions that it is women's work to cook, clean, care for children and elderly. Political parties even began making election-time promises of allowances to women.
Second, two years into the pandemic brought with it the idea that work from home was a real possibility. This is the game-changer Modi was referring to at the labour ministers conference. And, yes, it definitely works for some women though others who I have interviewed grumble that work-from-home often means live-at-work since you're always on the clock.
Another glass ceiling gets a knock
On Tuesday, Delhi's transport minister Kailash Gahlot gave 11 women their appointment letters as drivers for Delhi Transport Corporation (DTC) buses. He also committed to hire 200 women bus drivers.
Delhi's first woman bus driver V Saritha was hired in 2015. Seven years later she remained the only woman bus driver.
Why? The old buses had fixed seats and you had to be of a certain minimum height to drive them. Now, low floor buses with adjustable seats can be driven by shorter drivers. Ergo, more women.
Delhi is ranked as the fourth-worst city in the world for public transport for women, according to a 2014 survey. In a bid to get more women to take the bus, the Aam Aadmi Party has already waived ticket fares from women on buses.
Now, hiring more women drivers and conductors on buses will instil greater confidence and enable more women to use public transport. And, this in turn, will enable more women to take up jobs away from their homes.
If this is not the definition of a virtuous circle, then I don't know what is.
IN NUMBERS
From 33% of women in 1998-99 who said they would prefer a son over a daughter, just 15% of Indian women now say they prefer sons, finds Pew Research analysis of the latest round of the National Family Health Survey.
WE HEAR YOU
"I am human and I too sometimes long for joy, light and fun amidst these dark clouds."
Finland's prime minister Sanna Marin responded to a video showing her dancing at a party and added she 'hadn't missed a day of work'. Around the world, women showed support as #DanceLikeSanna trended.
REST IN POWER
Credit : Indian Express
Adored by million from both sides of the border, Pakistani singer Nayyara Noor died after a brief illness. She was 71. The Guwahati-born singer whose family migrated to Lahore in 1958 had no formal training in music but learned by listening to Begum Akhtar's ghazals and Kanan Bala's bhajans in her childhood.
Listen to Pakistan's nightingale sing Faiz Ahmed Faiz's Tum Mere Paas Raho here.
FIELD NOTES: Women leaders do better than men in times of crisis (but first you have to give them a chance)
Even though women leaders remain under-represented on Covid 19 taskforces across the world, they outperformed their male counterparts in their response to the Coronavirus pandemic, finds a new paper.
Published in the Journal of European Public Policy, the paper examines task forces and gender-sensitive policy responses in 62 countries using data compiled by the UN Development Programme and UN Women. It found, on average only 25% of task force members are women. Women are also slotted into advisory rather than decision-making roles. But in countries led by women there is notably higher representation of women on task forces.
Including women in executive office impacts gender-sensitive policy outcomes. In terms of crisis response, women leaders top men for their apparent compassionate approach. When women are present in decision-making, there are better outcomes for women, finds the paper.
Moreover, crises can be moments of opportunity where women can gain executive office, in what is known as the 'glass cliff' phenomenon. But male leadership will be preferred when in high threat conditions when, typically, voters prefer 'strong' leadership that is associated with masculinity.
Read the paper here.
STORIES YOU MAY HAVE MISSED
Bilkis Bano update: Supreme Court wants Gujarat to explain
Credit: PTI
The Supreme Court has asked the Gujarat government to explain the grounds on which it freed the 11 men convicted of gang-raping Bilkis Bano and murdering people in the 2002 Gujarat riots. The men had been sentenced to life imprisonment but walked out of jail on Independence Day after serving 15 years.
"We are only concerned if there was an application of mind in granting the remission and if it was within the parameters of law," a three-judge bench of chief justice NV Ramanna and judges Ajay Rastogi and Vikram Nath told senior advocate Kapil Sibal who had filed a public interest litigation on behalf of three petitioners. Sibal told the court that the crime was horrific and the convicts were not entitled to premature release in the public interest.
Khusbhu Sundar speaks up
BJP politician Khusbu Sundar became the lone female voice from her party to speak up and condemn the release of the 11 men. "A woman who is raped, assaulted, brutalised and her soul scarred for life must get justice. No man who has been involved in it should go free," she tweeted.
T for thirunangai*
Acting on instructions from the Madras high court, the Tamil Nadu government has issued a glossary of terms in Tamil to be used to address and describe the LGBTQI community with dignity and respect. The glossary has largely been adapted from one that was created by The News Minute, Queer Chennai Chronicles, Orinam and several individuals.*(transgender woman)
Kerala high court fixes mess by judge who ruled on 'sexually provocative clothes'
The judge who passed two controversial orders in separate cases concerning sexual harassment charges brought against writer Civic Chandran has been transferred. In the first case, judge S Krishnakumar granted anticipatory bail to Chandran since the woman who had filed the complaint wore 'sexually provocative clothes'. In the second, the judge declared that Chandran could not have touched a Dalit woman since he was a reformist.
The orders created outrage on social media. The Kerala high court has set aside both orders and transferred the judge to a labour court in south Kerala's Kollam district.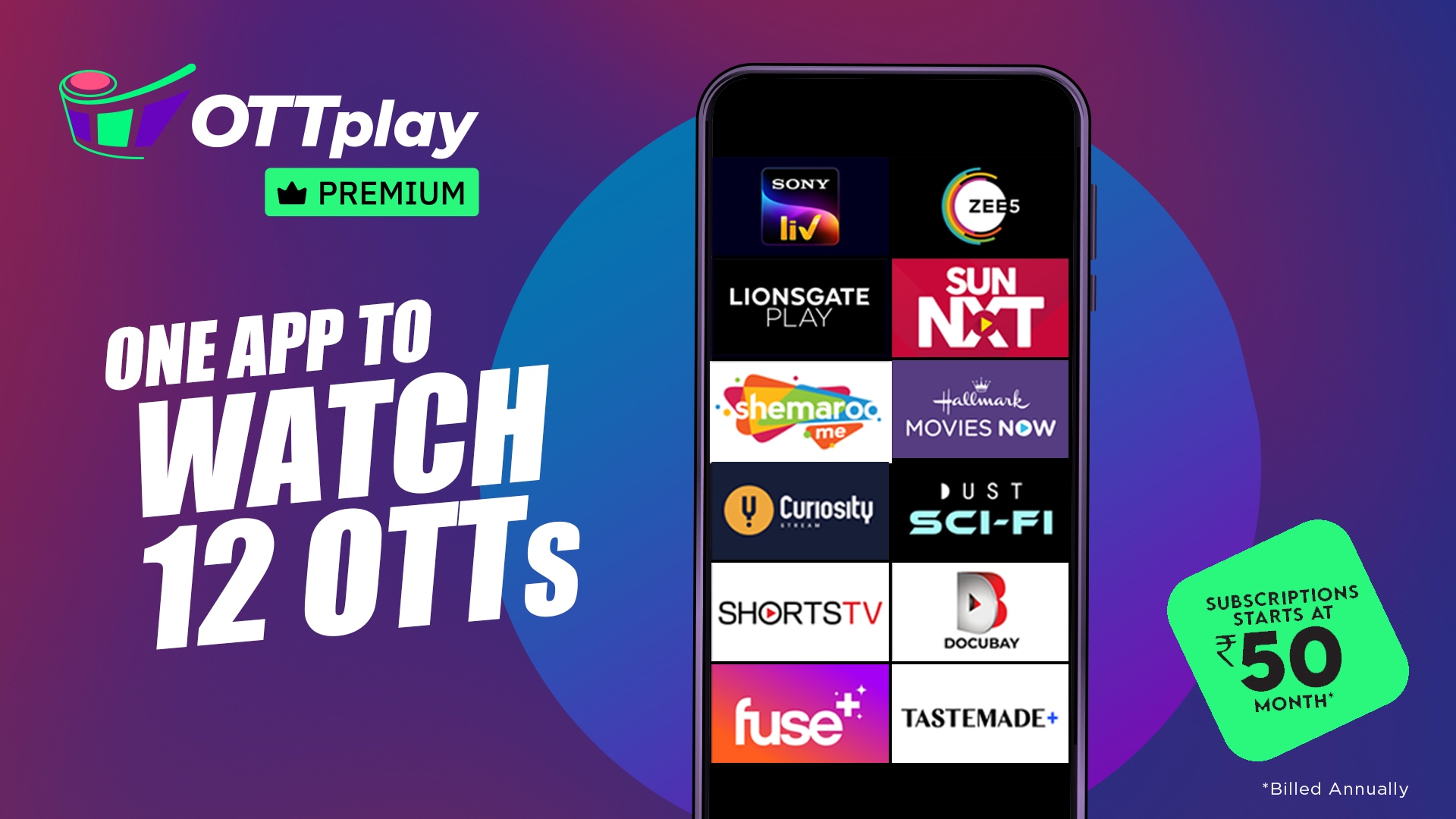 AROUND THE WORLD
In Singapore, Prime Minister Lee Hsien Loong announced the repeal of Section 377A that criminalises sex between men. But, there's a caveat: the right to amend the Constitution to recognise same-sex marriage, vests with Parliament, reports The Straits Times. That's not likely to change any time soon.
In Wyoming, Republican Liz Cheney has paid the price for defying Donald Trump by being crushed in a primary election. But it might not be lights out yet as Cheney hints at a 2024 White House bid.
That's it for this week. Do you have a tip or information on gender-related developments that you'd like to share? Write to me at: namita.bhandare@gmail.com.
Were you forwarded this email? Did you stumble upon it online? Sign up here.
That's it for this week. If you have a tip or information on gender-related developments that you would like to share write to me at: namita.bhandare@gmail.com.