The death of one of India's most accomplished dancers resulted in a rash of largely laudatory obituaries. Less vocal and visible was a thread that alleged that he was a sexual predator who abused the famous guru-shishya tradition to prey on young female students.
On Twitter and Instagram, a woman kathak dancer posted a thread condemning the dance fraternity for not calling out the maestro. In graphic detail she elaborated on specific instances of sexual abuse by him told to her by young women.
As other voices of dancers and even a volunteer at the cultural non-profit, SPIC-MACAY joined in, the revelations were met in some quarters with both disbelief and denial: Why speak up now when the man is dead and no longer able to defend himself?
"A lot of the time after sexual assault or abuse allegations come out, a lot of the reactions can be very triggering to survivors," says kathak dancer and New York-based psychologist Sarika Persaud.
In many cases, the outpouring of stories and revelations can also be a backlash to the laudatory obituaries and the selective censoring of the less-savoury 'open secret' about the deceased person.
What's at stake
Beyond the revelations, lie two larger questions. The first concerns the distorted power equation where the guru, or teacher, can make or break his disciples'—student, young artist, fledgling actor–careers.
In late 2018 at the height of the MeToo movement, there were allegations against teachers of the classical arts by students and practitioners. Singer Chinmayi Sripada tweeted a list of names from the classical arts while Carnatic vocalist TM. Krishna noted: "There are some wonderful aspects to the guru-shishya parampara [but]…it is also a convenient platform for abuse in various forms." In April last year, BBC reported on wide-scale sexual abuse by a trio of brothers who run a music school in Madhya Pradesh.
"Abuse is something we need to be vigilant about in any situation where somebody may feel entitled to use their power to coerce or demean others," says Persaud. The problem becomes more acute in South Asian society where, she says, there is fear of a "possible backlash or shame that could come with questioning a respected elder".
The artist as sexual predator
The second is an ethical question that was articulated in 2017 in the light of the #MeToo movement in America. Many of the men named as sexual predators were in fact creative individuals with an impressive body of work: Woody Allen, Bill Cosby and, going back further, Roman Polanski and, further still, Pablo Picasso. These were men with enormous reservoirs of talent. They had built a body of work that was admired all over the work. And they were sexual predators.
How do you separate their art from their actions? Should you? And can you?
(Read Claire Dederer's 2017 article, What do we do with the art of monstrous men in the Paris Review here.)
Closer home in India, a famous former editor lugged a stack of rooms he had written to the courtroom. His lawyers articulated that he was a man who of learning. But could that claim nullify the charges of sexual harassment made against him by at least a dozen women?
In fact, the former editor was not even defending himself against the charges. The case was instigated by him when he brought criminal defamation charges against one of his accusers. He lost his case in trial court, and has now appealed in the High Court.
The art of silencing women
The use, or more accurately misuse, of criminal defamation laws, to silence women accusers is not new. On January 20, the Madras High Court issued a restraining order on poet and independent film-maker Leena Manimekali, Chinmayi Sripada and journalist Dhanya Rajendran as well as social media platforms such as Facebook and Twitter from making allegations against award-winning Tamil film director Susi Ganeshan.
Ganesan has been accused by Manimekalai of sexual harassment. He has responded by filing a slew of cases in various courts, including criminal defamation charges. He also applied to have her passport impounded (it took another high court order for her to get the order revoked) and, according to Manimekalai, has even written to the foreign university where she studies to have her visa revoked.
In covering the case, journalist Srishti Jaswal told me she was harassed, hounded and threatened on the phone by an anonymous caller. She had to call Ganesan's lawyer, telling her she would report her to the Bar Council before the calls stopped.
In September 2021, the Bombay High Court issued a seven-page list of guidelines on cases concerning workplace sexual harassment. These included granting anonymity to both the accuser and the accused, unprecedented in Indian law that offers anonymity to accusers to prevent further harm. The guidelines also stated that orders could no longer be read out in open court or reported on the courts' website.
Calling the guidelines a 'death blow' to freedom of speech and expression, lawyer Abha Singh has challenged them in the Supreme Court
[Dr Sarika Persaud, psychologist and kathak dancer is conducting a free workshop, Coping with Sexual Trauma, for survivors and supporters in the South Asian classical community on February 4 at 8.30 pm. If you'd like to register, click here.]
GOING PLACES
Jyoti Ratre celebrated Republic Day in her own way by hoisting the tricolour at the Everest base camp. The 53-year-old who runs a uniform-supply business in Bhopal took to mountaineering just four years ago and, after being rejected by seven mountaineering training institutes, trained on her own. In 2021 she became the oldest woman to summit Mt Elbrus and, a month later on August 15, Mt Kilimanjaro. She says she plans to scale all seven of the world's highest peaks.
Gender Tracker
Women candidates in Punjab
After announcing various sops, including monthly allowances, to women voters, all political parties have, unsurprisingly, turned miserly when it comes to fielding women to contest the 117 seats to the Punjab assembly.
Shiromani Akali Dal-BSP: Five women, or 4%
AAP: 12, or 10%
BJP-led alliance: 8 out of 106 announced so far, or 7.5%
Congress: 11 out of 109 candidates announced so far, or 10%
Quote/Unquote
WATCH
Comedian Jiaoying Summers' joke about China's one-child policy, and her own trauma growing up as an unwanted girl as a result of it, has got her laughs at comedy clubs in Los Angeles where she lives and elsewhere in America. But TikTok, owned by Chinese company ByteDance, wasn't amused and, according to the LA Times, booted her off its platform in August. By the time it reinstated her three months later, her million following had shrunk and she was still unable to go live.
Watch here
STORIES YOU MIGHT HAVE MISSED
Capital shock
In a horrific incident in the capital, filmed on mobile phones and uploaded on social media, a 21-year-old married mother of a two-year-old child was abducted by at least 11 members of a family, including women and minor boys, in an East Delhi neighbourhood. The woman was locked in a room by the family members where she says she was gang-raped, had her hair chopped off and face blackened before being paraded in the lanes on January 26. Not one of the bystanders who can be seen in the videos came to her rescue.
According to police, the family held the woman responsible for the death by suicide of one of their kin, a 16-year-old boy whose advances the woman rebuffed.
Delhi police has so far made nine arrests, including of two minor boys. The woman and her family have been taken to a safe house where she is being counselled for trauma.
Hijab stand-off
Even as the hijab stand-off continues in Udupi with six students wearing hijab denied access to classrooms at the government-run pre university college for women, Karnataka's minister for home affairs, Araga Jananendra has said his government is planning to introduce a uniform for all colleges. "If students start behaving like religion is more important, then what sort of future are we building?" the minister said.
BJP MLA Raghupathi Bhat, who heads the Udupi college development committee, has suggested that students in hijab opt for online classes until the issue is resolved.
On January 27 the National Human Rights Commission issued notice to the Karnataka government in connection with the continuing disbarment from the girls in the Udupi college from attending their classes.
Marital rape hearing update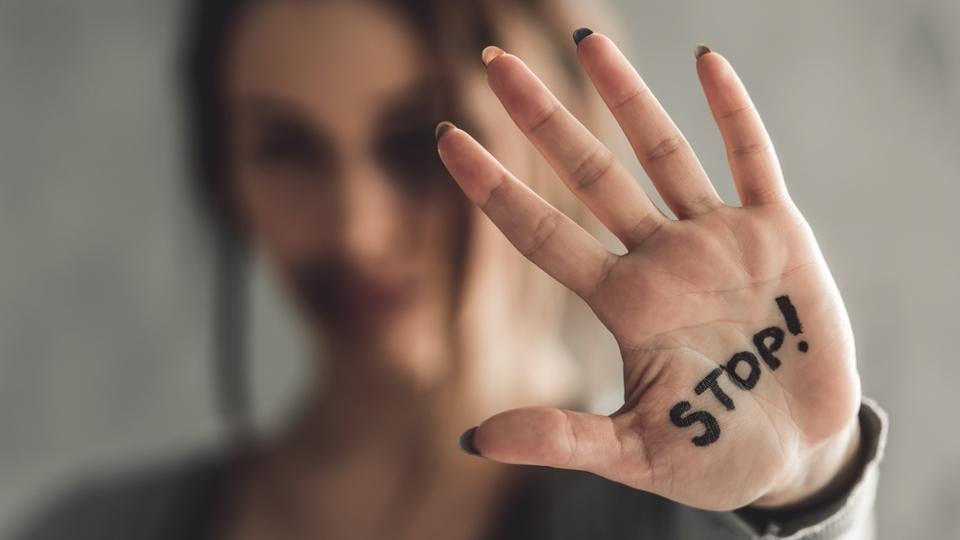 On Monday, the central government sought more time from the Delhi High Court to respond categorically on whether it is in favour of doing away with the exception in rape law that provides immunity to husbands from marital rape. "The dignity of a woman is at stake. There are family issues," Solicitor General Tushar Mehta told the two-judge bench of justices Rajiv Shakdher and C Hari Shankar. "This would also perhaps need consultations with other stakeholders."
Meanwhile, opposing the petitions to criminalise marital rape, counsel for an NGO, Hridey conceded that forced sexual intercourse by a husband amounted to 'sexual abuse' but could not be called rape just to satisfy a wife's 'ego'. The wisdom of Parliament in retaining the marital rape exception should not be doubted, he said.
FIELD NOTES
How the Budget can help women get back on their feet in the Covid-era
Covid's disproportionate impact on the most vulnerable and marginalised groups, including girls and women, is no secret. Women have been forced out of the labour force with workforce participation in the months April-June 2020 falling to 16%, according to the government.
A new paper by The Quantum Hub and IWWAGE (Initiative for What Works to Advance Women and Girls in the Economy) has called for a gender-responsive Budget that will adopt sustainable and transformative policies. This includes prioritising investment in the care economy, generating equitable jobs and livelihoods and accelerating changes to reduce environmental degradation.
Its recommendations for short-term measures include priority sector lending to women who fall under the 'weaker sections' category and repayment of outstanding loans to weaker self-help groups. Corporates that offer onsite childcare and flexible working hours can be incentivised with tax holidays.
In the medium and long-term, it recommends scaling up bank correspondents who provide last-mile banking services even without a traditional brick-and-mortar set-up. Filling up anganwadi, or creche, vacancies and ASHA positions can create up to three million jobs for women. And it recommends finding alternative methods of assessing the credit-worthiness of women who generally do not hold assets in their own name. The central and state governments could consider urban employment schemes with jobs earmarked for women.
Finally, it asks for investing further in fiscal policies like health and education that lead to more opportunities for women.
Read the paper here.
AROUND THE WORLD
In Colombia, the extraordinary comeback of Ingrid Betancourt
Two decades ago while campaigning for the 2002 presidential election, Ingrid Betancourt was kidnapped by Marxist insurgents, Farc. She was held in a wooden cage in the jungle, sometimes chained to a tree by her neck, for over six years. Now, Betancourt is back, launching her campaign for presidency of Colombia as the head of a small Green party, fighting on an anti-corruption ticket. The Financial Times calls it an "extraordinary comeback".
In Honduras, a first woman president
Amid a political crisis that threatens her impoverished nation, Xiomara Castro was sworn into office vowing to pursue social justice and transparency. The 62-year-old has promised to tackle drug trafficking gangs and liberalise her nation's strict abortion laws, reports BBC.
In America, Supreme Court to revisit affirmative action
The country's top court will revisit its own 2013 ruling (upheld in 2016) that allowed universities to use race as a factor in admissions decisions. The court will combine two cases, one against Harvard University and the other against the University of North Carolina, to examine the issue of whether affirmative action is racially discriminative against white students. Harvard President Lawrence Bacow has said the decision to review the case "puts at risk 40 years of legal precedent granting colleges and universities the freedom and flexibility to create diverse campus communities."
Were you forwarded this email? Did you stumble upon it online? Sign up here.
That's it for this week. If you have a tip or information on gender-related developments that you would like to share write to me at: namita.bhandare@gmail.com.